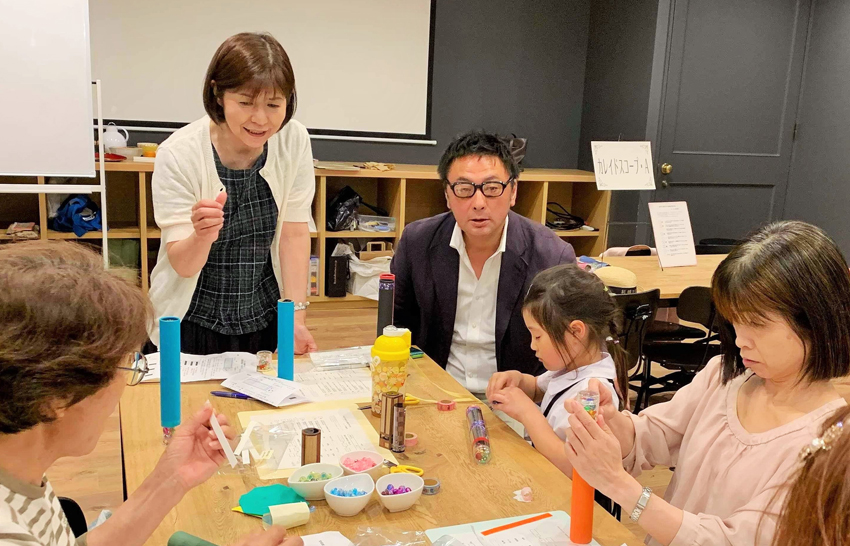 We regularly hold kaleidoscope workshops mainly in Sapporo.
At the kaleidoscope work salon La neve, you can use the Sapporo Citizens' Exchange Plaza, Sapporo El Plaza (Sapporo City Gender Equality Center), Piano Piano Cafe Studio and other places to use the kaleidoscope. We hold workshops on a regular basis.
From small children to adults, we have prepared courses for beginners to advanced users to experience the benefits of making kaleidoscopes more closely, and to enjoy kaleidoscopes for yourself. We offer the opportunity to make just one kaleidoscope.
Basically, it is held during the daytime on weekdays, but if the number of people is large (5 or more people), we will visit the designated place and hold it.
If you are interested in kaleidoscope, please feel free to join us.
customers voice
I thought that the kaleidoscope workshop was rare, so I participated in it. Not only making it, but also talking about color therapy and numerology, so it was a great deal. Next time, I would like to have a workshop with my mom friends, so I would appreciate your favor at that time.
Ms. U.K address:Sapporo City
Thanks to the teacher's color therapy advice, it was a good change. Since the kaleidoscope was easy to make, I thought it would be good for children's independent studies, so I would like to bring it if I have the opportunity.
Ms. T.T address:Eniwa City
I remember seeing the kaleidoscope when I was a kid, so I missed it and participated. Thank you for having a good time talking with everyone and exchanging each other's works.
Ms. T.Y address:Sapporo City
I learned numerology for the first time. It was very interesting and fun. It's a kaleidoscope made by choosing your own color and numbers, so you can be attached to it.
Ms. M.M address:Sapporo City
I'm a clumsy person, but I was impressed when I saw the beautiful pattern of the kaleidoscope when it was assembled properly. I want to make it for a gift this time.
Thank you very much.
Ms. I.I address:Sapporo City
I was satisfied with the finish, probably because I made a kaleidoscope that suits me while learning the meaning of colors. There were many things that I was convinced of.
Ms. W.N address:Ebetsu City